Discover the best option spread ideas in the market.
NinjaSpread helps you find the best option spread combinations for your trading. It will monitor and alert you about great opportunities.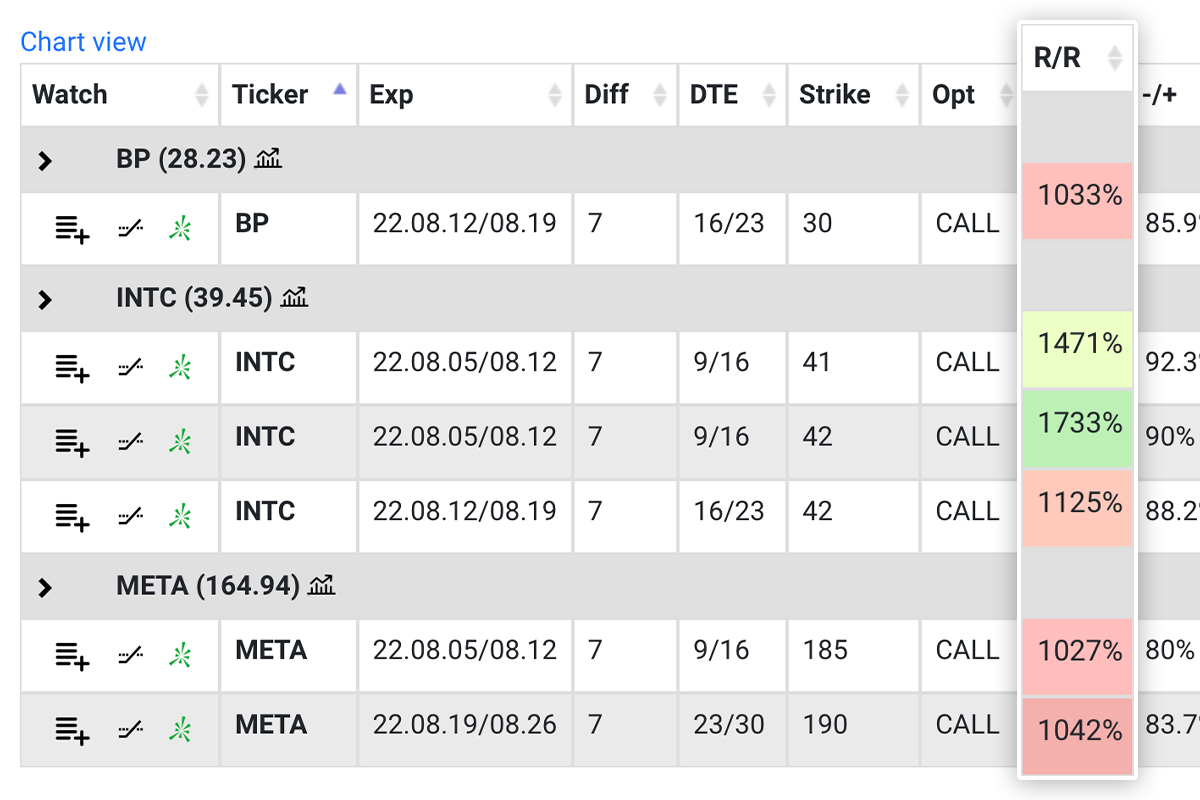 Find the best opportunities quickly
NinjaSpread helps you find the best risk/reward with the highest probability spreads with its blazing-fast scan algorithms. You can eliminate the manual and burdensome spread analysis on most trading platforms. Manually building the right spread combinations and selecting DTE is of the past.
One stock or universe of stocks
You can search for the best spread setups in one stock, a list of stocks, or all of the stocks that NinjaSpread is tracking. For example, if you are looking for the highest IV skew in any of the stocks, you can quickly find it running a Calendar scan.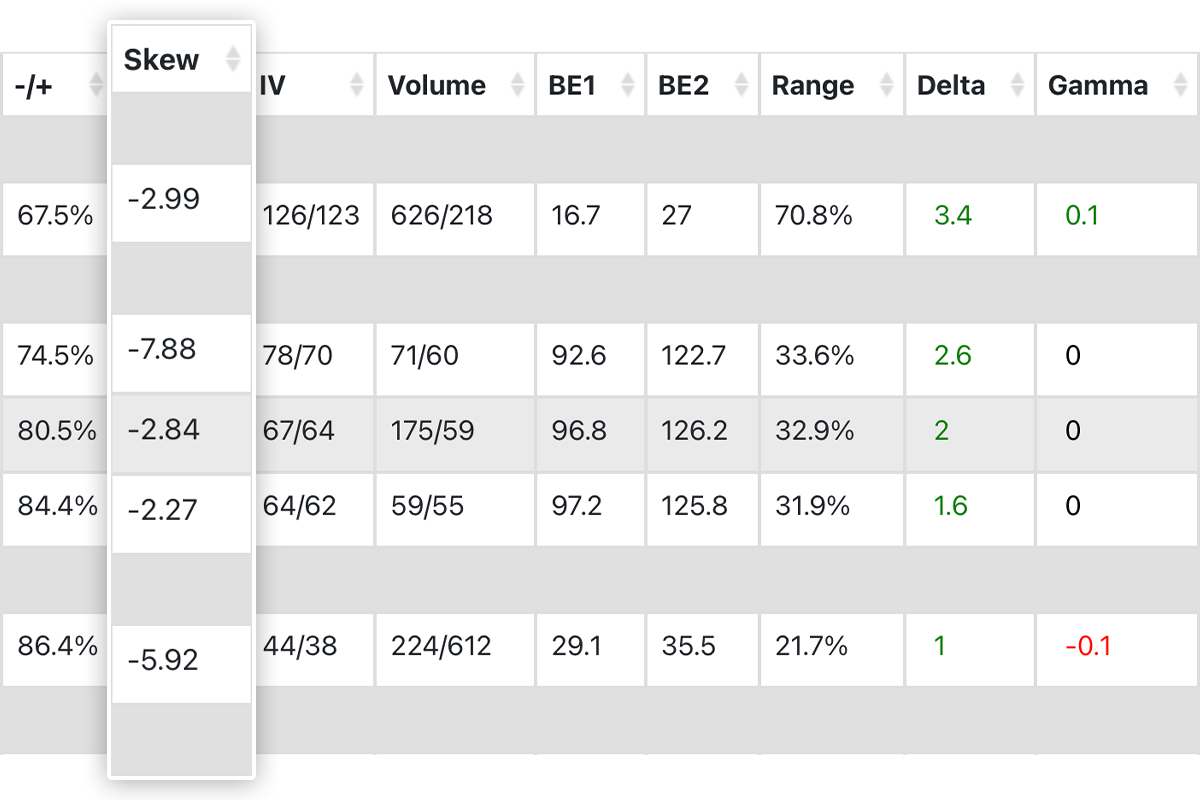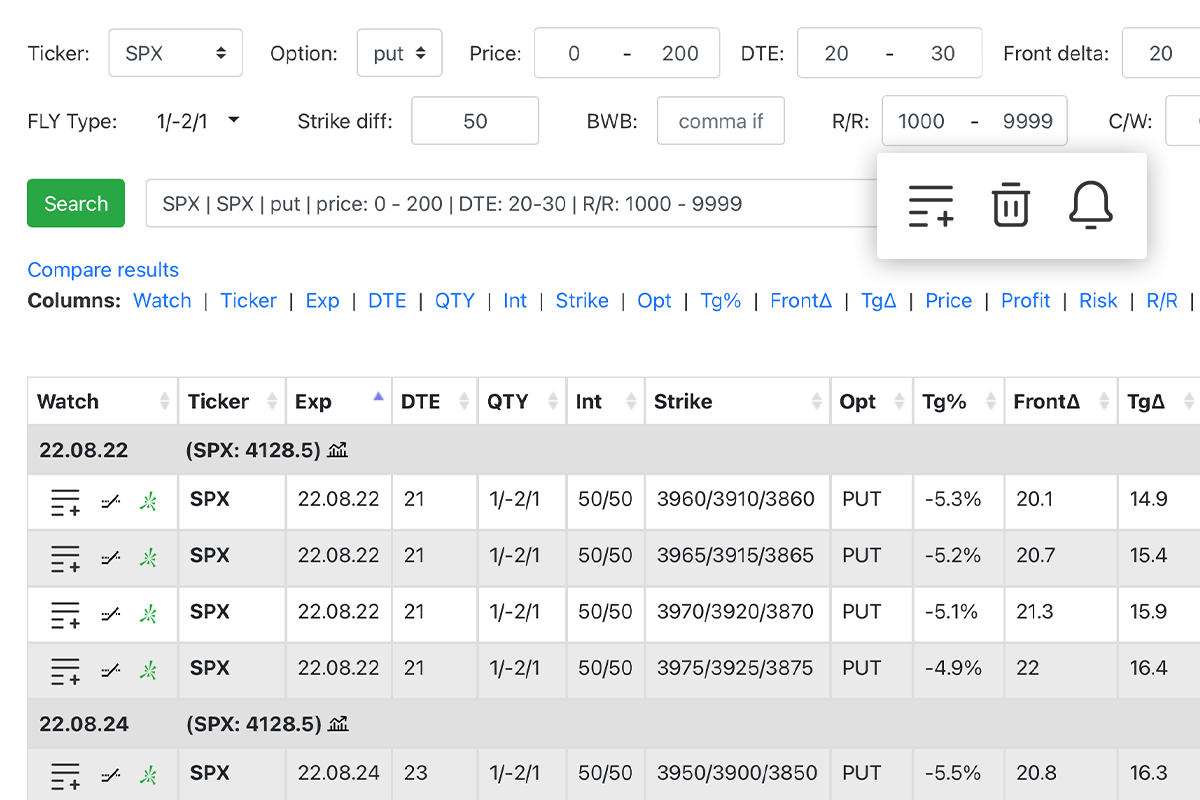 You can define your own spread scans, and NinjaSpread will notify you whenever it finds a spread that fulfills your criteria. Let's assume you are looking for a 50 wide SPX butterfly that expires in 20-30 days, have a front delta of 20-40, with a reward to risk of 10:1, and the price is lower than $100; NinjaSpread will continuously monitor the market and lets you know when this criterion is met.
Using the Calendar scanner, you will easily find excellent IV skew opportunities around earnings or any other time when the IV skew is high. NinjaSpread can also alert you whenever a high IV skew reading occurs in any of the stocks it is tracking. Based on historical earnings data, you can also see how much each stock moved after earnings for the last three years.
If you have analyzed a stock and have a target price in mind, NinjaSpread can build various spreads that will max out in terms of profit when your target price is reached around expiration. So you can easily find out which spread to choose in that specific scenario.
NinjaSpread will save you hours daily if you actively search for trading opportunities. You don't need to manually try different spread combinations around strike differences, DTE, etc. You just set up your scans and run whenever you are ready to trade. If you don't have time, enable the alerts for any scans, and NinjaSpread will notify you.
If you have found the desired option spread, you can easily send the order to Tradier web frontend, and NinjaSpread will prepopulate the order ticket. NinjaSpread is not submitting it; only you can do it after you have reviewed the order ticket and price.
Get a free NinjaSpread trial for 14 days